We want to share success stories...
with you so that you don't give up, find key insights that can benefit your company, or inspire you to achieve success.
"Great things in business are never done by one person. They're done by a team of people."
– Steve Jobs
One of the most significant phrases in the history of humanity, today we can delve a little into its history to identify the importance of having the right people on your team because it is essential to foster teamwork and how individual skills are key to achieving exceptional results…
"Hiring is the most underestimated executive skill that exists. If you hire well, you have a chance that really good things will happen."
– John Mcdonough
He was the president of the Chicago Blackhawks since 2007. He completely changed the team's direction, driving exponential growth in both mindset and business. In the following lines, you'll discover this success story that was directly inspired by Steve Jobs…
"Two things we focus on when hiring. First, find the best people you can. . . And second, let them do their job. Just get out of their way."

– Matt Mullenweg
The founder and developer of WordPress, states: "We focus on two things when hiring. First, find the best people you can… And second, let them do their work. Just get out of their way."…
"I hate having to use the first person. Nearly everything I've done in my life has been accomplished with other people… Please remember that every time you see the word I in these pages, it refers to all those colleagues and friends and some I may have missed."
– Jack Welch
In 1981, Jack Welch took over as youngest-ever chairman and CEO of General Electric, a multinational conglomerate responsible for offering a wide array of products from appliances and light bulbs to now aircraft engines and pharmaceutical diagnostics. Valued at fourteen billion dollars when he took over, it skyrocketed to the tune of $490 billion dollars…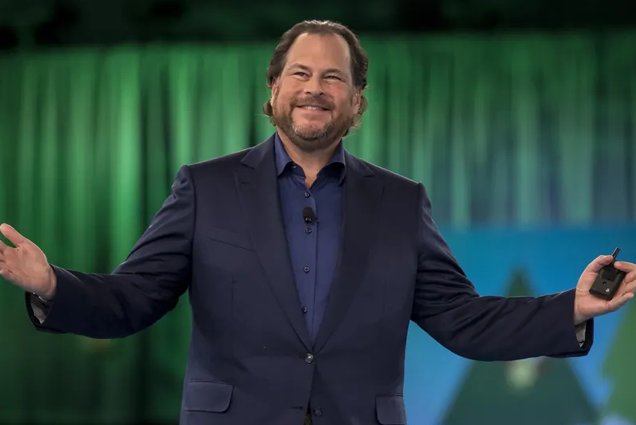 "The secret to successful hiring is this: Look for people who want to change the world."
– Marc Benioff
As leader of the biggest CRM (Customer Relationship Management) software in the world, Marc Benioff emphasized on the notion of successful hiring as the fuel that keeps the Salesforce engine going. Just like the beliefs of Apple Co-Founder Steve Jobs, Salesforce was founded by innovators and dreamers to not only create revolutionary products, but to also leave a positive influence on the world. Recognized as a Fortune 150 company with a current 70,000+ employees to date…