Welcome to Creative Personnel
We understand the needs of your Company. We have over 18 years of experience addressing the staffing needs of companies. We understand the challenges faced by companies in need of employees, and with Creative Personnel, you don't have to worry about that. We bring the expertise, handle the processes, and provide professional services to both employers and employees, so you can focus solely on growing your business.
Our journey has been tough, but supporting you is our passion.
We have provided solutions and staffed over 380 companies in the United States across different industries, with excellent results since 2008.

Our team embodies the essence of "Creative," which was created as a hybrid service combining staffing solutions and high-level evaluation tactics that foster the growth of our clients and their companies. In this way, we aim to ensure that our services not only provide a positive experience but also exceed their expectations.

Give yourself the opportunity to trust our team of professionals to work hand in hand and provide you with the ideal solution for your needs.
"Great things in business are never done by one person.
They're done by a team of people."
Why do business with Creative Personnel?
In today's fast-changing, technology-driven business world, the success of your business still depends on the people who make up your organization's workforce. Needless to say, making sure that you maintain a knowledgeable and motivated workforce is absolutely crucial for your organization to continue to operate in the most efficient and productive way possible.
Unfortunately, in the current candidate-driven and extremely competitive job market that we are in, finding qualified candidates who will be reliable and productive as well as be a good fit for your organization's culture has become more challenging, time-consuming and costly than ever before.
That's precisely what we're passionate about. We take care of finding the personnel you need so that you can focus on growing your business.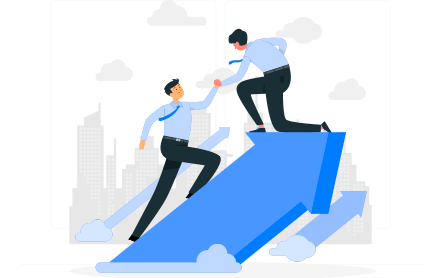 Testimonials from our clients
"I've been working with this headhunter company for over a decade, and they never disappoint. Their expertise in various job fields is unmatched, and their dedication to finding the perfect candidates is exceptional."
"As a hiring manager, I rely on this headhunter company to streamline our recruitment process. They have an extensive network of qualified professionals and understand our company's needs, making them an invaluable partner in our growth."
"Our company has been partnering with this headhunter agency for several years now, and we're continually impressed by their ability to find top-tier talent. Their proactive approach and commitment to understanding our industry make them stand out from the rest."
"Working with this headhunter company has been a game-changer for our organization. Their comprehensive knowledge across various job sectors saves us time and resources while ensuring we get the best candidates for every position."
"Efficient, reliable, and knowledgeable - that's how I would describe this headhunter firm. They truly understand the complexities of our industry and have consistently delivered exceptional candidates that align with our company culture."
"Having partnered with this headhunter agency for more than a decade, I can confidently say they are a crucial part of our talent acquisition strategy. Their expertise spans across multiple domains, and their proactive approach has helped us find exceptional talent for our organization."